Denver Real Estate Statistics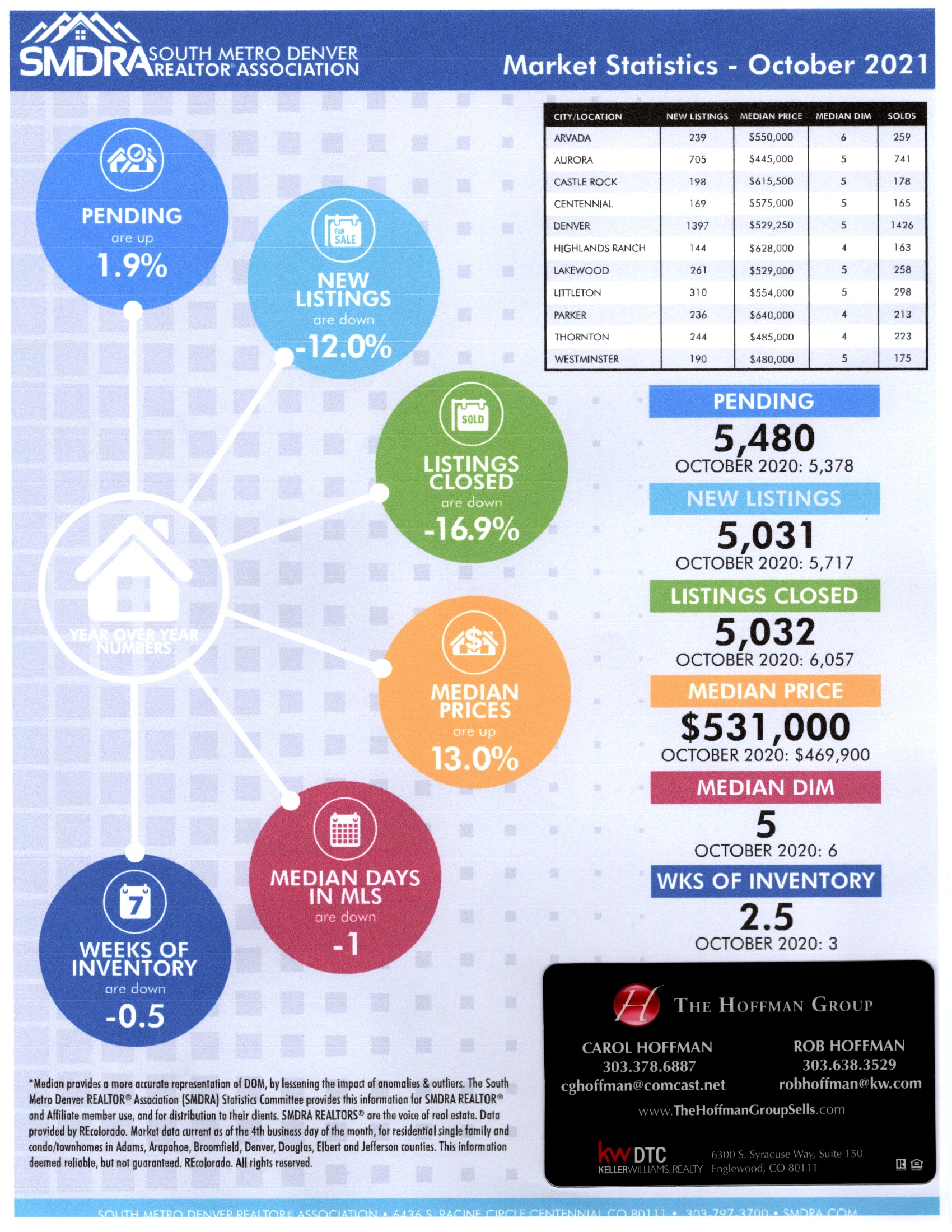 We almost missed sending out the October Denver Metro Real Estate statistics this month as it is hard to believe that November is almost over and we will have more up to date numbers in less than 2 weeks. In a nutshell October was an active month in both sales and pending sales. Low inventory conitinues to be the biggest factor in this market. Buyers also seem to be questioning their choices as many properties seem to be coming back on the market once under contract which either means they have cold feet or do not believe they see the value or that Sellers are unwilling to address issues that may arise from inspection. It could be a combination of the above. It leads me to think that Buyers are not feeling confident on their decisions, maybe because they did not really get to see that many properties with inventories being low and feel pressure to accept one that might not be exactly what they want. We anticipate the rest of the year to be active as we continue to have high demand. There may be a little less competition as some buyers may decide to take a break until 2022.
Hope everyone enjoyed their Thanksgiving Holiday.
Please let us know if we can assist with any of your real estate needs.